BEST ATTRACTION ON THE TREASURE COAST
I wonder how many people realize that the US Navy SEALs (acronym) for Sea, Air, Land) for got their start right here in Ft Pierce in 1942.  During WW2 it was called UDT, Under Water Demolition and they trained right there on the beach across from today's SEAL museum, along with a few other locations.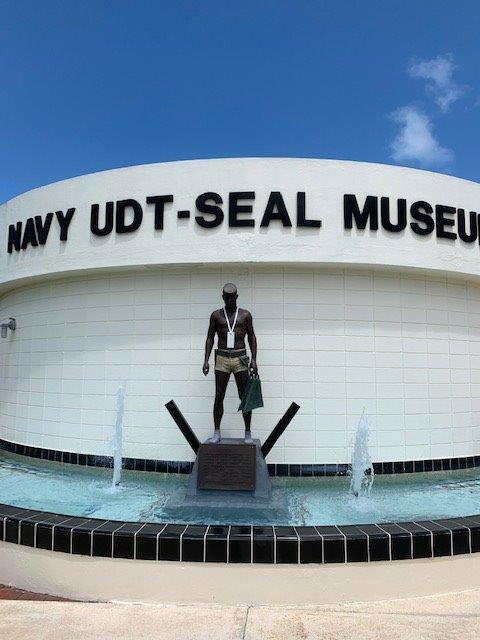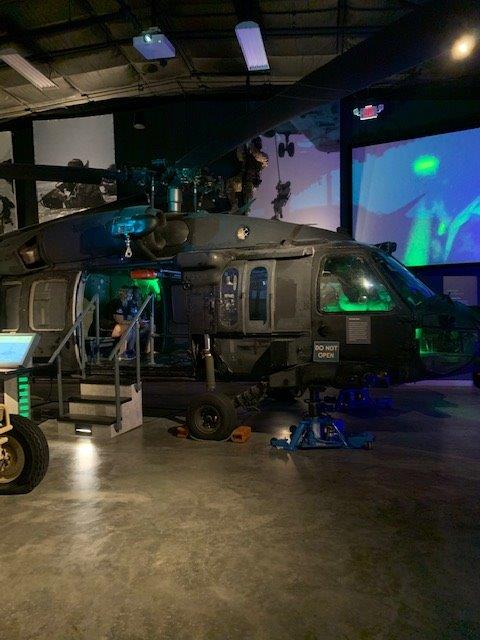 These were the brave soles who risked their lives blowing up obstacles that were planted along with the approach to the beaches that were about to be assaulted by our amphibious troops.  They also attached explosives to the bottom of enemy ships whenever possible.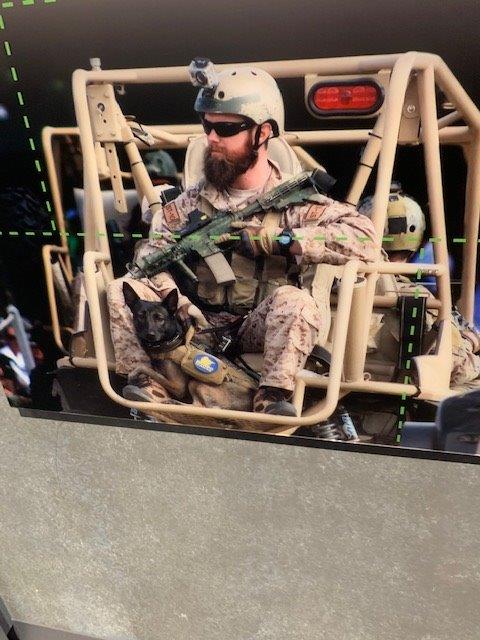 They did this dangerous underwater work with the primitive scuba gear available at that time.  In many cases the enemy was waiting for them and could trace their progress thru the water by the bubble trail from the scuba gear and then all hell would rain down on the UDT "frogmen" as they were called.  In many cases they swam in just swim trunks and carried a knife.
The MUSEUM
Anyway, this is not a blog about history but rather about the huge attraction we have available locally which tells the evolution of this famous and elite fighting force.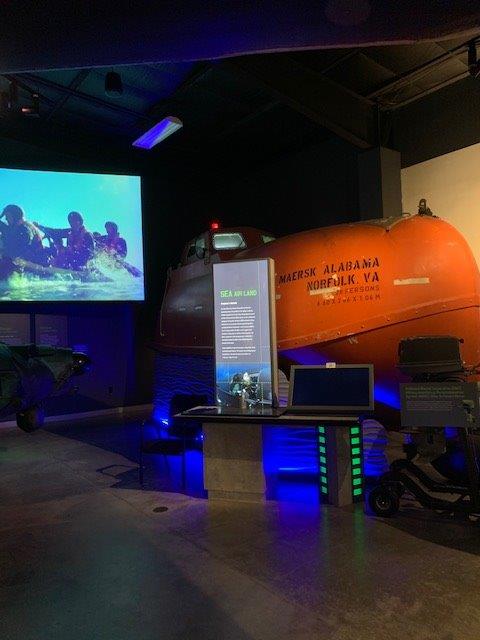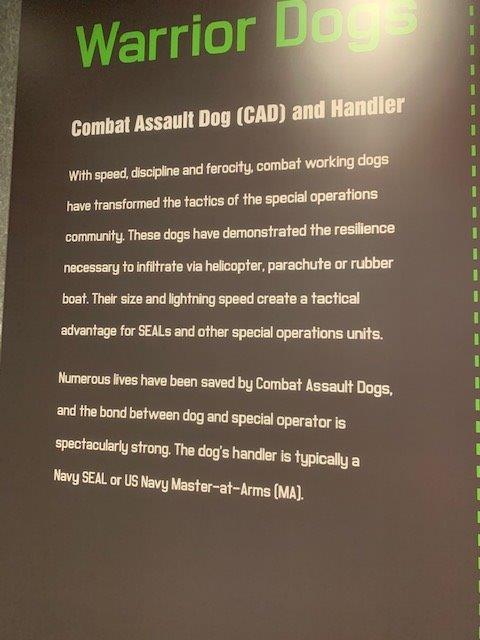 We have visited the museum many times and there is always something new to see.  You can literally spend all day there and still miss a ton of detail.
On our last visit we found ourselves  focusing on the service dogs used by today's SEALs.  It is amazing what these animals are capable of!  You really need to see for yourself because the photos here doesn't tell the whole story.
Along the trip thru the museum, many of the exhibits and videos stood out like the actual life boat that Capt. Phillips was held hostage on before SEAL snipers made the most incredible shots from the stern of a Navy destroyer to eliminate the bad guys.  You can actually climb the steps to see inside the boat where history was made.  You can see the broken thick glass windows (port holes in Navy speak) that the sniper rounds penetrated.
I've copied the details below for your reference.  Visit often and bring your friends.  It's an experience you won't soon forget.
National Navy UDT-SEAL Museum
3300 North Highway A1A
Fort Pierce, Fl 34949
Hours of Operation:
Tuesday-Saturday:10 a.m. to 4 p.m.
Sunday: 12-4 p.m.
Closed on Mondays
NOTE: Museum gift shop hours are the same as the Museum. Paid admission to the Museum is not necessary to visit the gift shop.
Admission:
Adults (13 years and older): $15.00
Children ages 6 – 12 years: $7.00
Children age 5 and under: FREE
Seniors (65+), Veterans, First Responders: $12.00
Only service animals are allowed inside the fence and museum.
Group rates are available.
Please contact Andy: (772) 595-5845 ext: 203
or by email at [email protected]