Get Pre-Approved For A Home Loan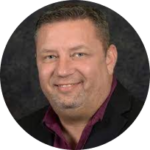 Chuck Favoroso Home Loan Originator
Contact Chuck Favoroso at 772-210-1003 to get Pre-Approved
Florida License NMLS34465
Click here to get a quick and easy Pre-Approval, or submit the form below to get in touch. Why get pre-approved for a home loan? You'll know what you're working with, be a more attractive buyer, have more room to negotiate, and close faster!
Learn More About the Home Buying Process
Ready to buy a home but unsure where to begin? Send your questions, and let us help you get started!