A SUNDAY STROLL IN STUART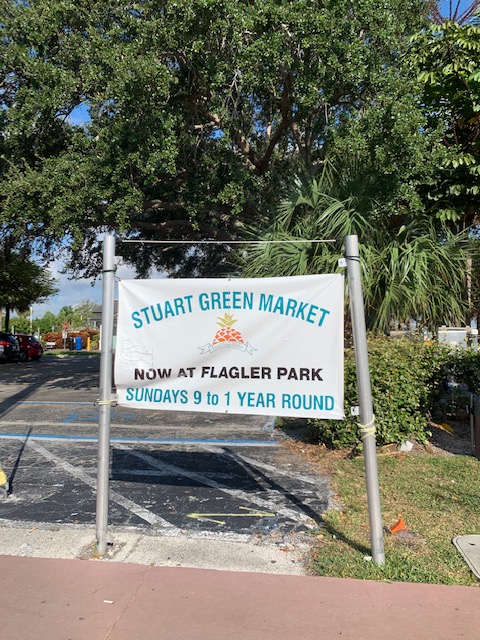 Sometimes we visit our old stomping grounds in Stuart and today we discovered something new and exciting.
It's only a short drive from St Lucie West to Stuart and after breakfast at Marie's in Downtown, we decided to take a little walk on the boardwalk on the St Lucie River to the new location of the old Green Market. It used to be held Sundays in a parking lot but was recently moved to beautiful Flagler Park and what a difference it made!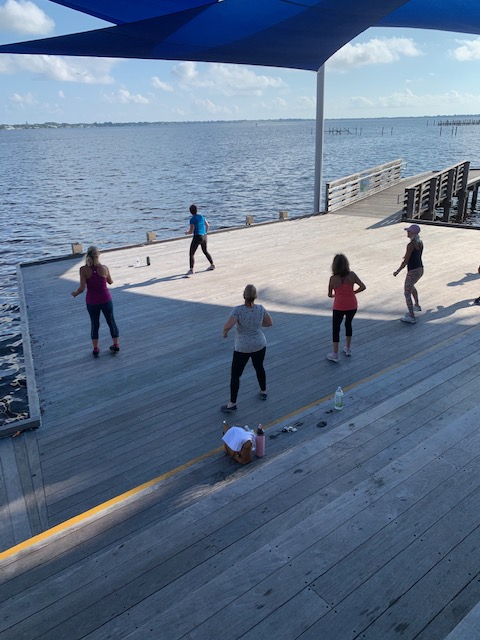 We saw many more and diverse vendors selling their wares but more importantly, we saw kids playing. The venue was spread out among the old oaks and palm trees on the manicured green grass. What a difference from the old parking lot we used to visit.
As we began our walk up the River we witnessed a Zumba class on the pavilion which is built out over the water. What a great place to exercise!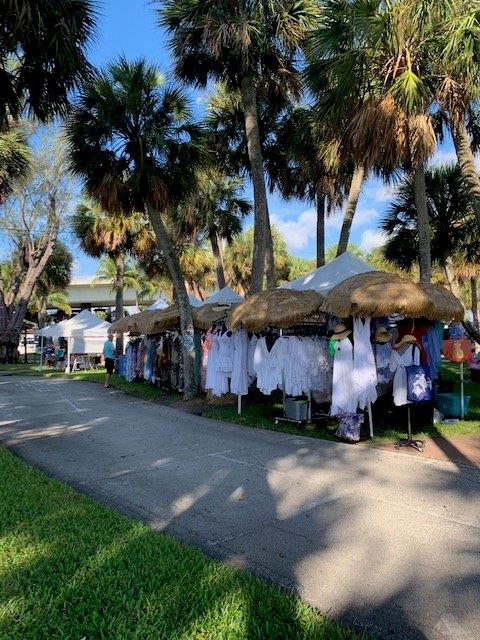 Continuing up the boardwalk we noticed a major change in one of our favorite restaurants. Mulligans converted an empty garage under their main dining area to a neat restaurant and bar overlooking the water. And even at 10 AM they had a good crowd. 
The walk along the River was SO relaxing and then we witnessed the excitement at Flagler Park which was very busy. People seemed happy to be out and about. Yes, just about everyone was in mask but because the park is so large there were no bottlenecks of people.  It was easy to social distance.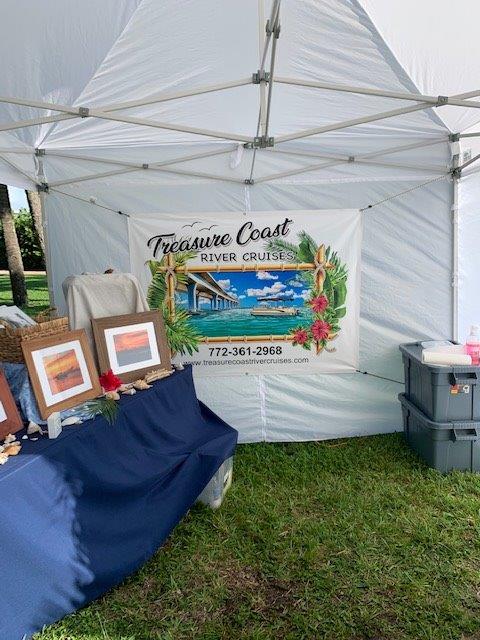 The highlight for Jan and I was meeting Caroline Westervelt. She and her husband own and operate Treasure Coast River Cruises. They do private scenic cruises all the way to the Jupiter Inlet as well as swimming trips to the ever-popular, local SANDBAR which is close to the St Lucie Inlet.  They use a smaller pontoon boat which is perfect for navigating in shallow water and they keep the passengers to a max of 6.  We were surprised at the reasonable rates.  They can be reached at www.TreasureCoastRiverCruises.com.
The Stuart area is very different from St Lucie West.  We enjoy both and the great thing is that they are so close.  You have to love The Treasure Coast of Florida.